New technology
packaging of liquid and paste products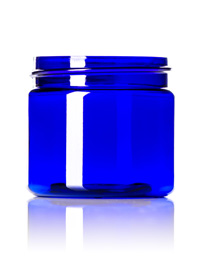 The company CPS is a new system of packing liquid and paste products produced machines - Direct filling. The technology allows to pour the product directly from the process equipment training product that improves the aseptic and hygienic characteristics.
One of the most serious shortcomings when filling products in transfer lines is the use of intermediate tanks. First, in the intermediate tank is filled ready for packing the product, then from this capacity he served on the dispenser, which leads to a mandatory product contact with atmospheric oxygen, which can seriously affect the quality and shelf life of the finished product.
Engineers have developed a completely new CPS technology aseptic filling of liquid and pasty products. For this purpose has been completely modernized grocery tract. The pipeline formed by the scheme Direct filling, means that the packed product never exposed to the external environment, and fed under pressure directly on the tube from the product of preparation equipment specially designed volumetric metering valve which does not have the traditional pneumatic and communicates with the outside through rods of drive cylinders. As a result, due to lack of sucking outside air, achieved higher hygienic characteristics of dosing, and significantly increases the accuracy of dosing and is fundamentally impossible to bring harmful microflora from the external environment in the dosed product.
Closed from the outside design of the dispenser allowed to carry on the lines produced packaging and packaging aerated (whipped) products.
The tests were carried out in the new dispenser Leningrad Polytechnic Institute and showed high stability of the dose (0.8 - 0.9% at a rate of guests in 2%) even for low doses (20 cm. Cube. - For batch packing).
Washing grocery tract, including the dispenser and the nozzle is carried out in software mode "sink." In this case, the grocery line path may be washed with acid and alkaline compounds, as well as steam together with technological equipment preparation products coming under pressure - no need to disconnect the pipes (CIP -moyka). In this intensive dosing pumps detergent compositions across all channels, ensuring that research shows that the required quality of cleaning.
Besides scheme Direct filling made on filling and packaging machines and other methods are used to improve hygiene filling:
heat treatment of the body of the Mother in the heater (130 - 140 deg. C);
treatment of the coating material facing the product, and intensive filling zone by ultraviolet irradiation with a predominant wavelength of 255 - 265 nm (the most effective treatment for bactericidal);